Hello beauties,
This pandemic brought us a different style of life and made as change almost everything in our routine.
In my case, one thing that changed was not to be able to go to the gym, and that was something I always love to do. With that impossibility, I had to search for ways to stay fit and the most important, stay active.
Taking that into consideration, I started following a weekly routine, where I train every single day (you don't need to do it everyday).
I found a pretty good routine, and honestly, I have been working out for 2 months in a row every single day, and I can see more results now than when I was just going to the gym, especially in the abs. But that has an explanation, I work more now than before, and I still miss going to the gym, but one thing I'm for sure when I go back to the gym, I will continue with this routine.
The main routine that I have been following is the weekly workout plan of Pamela Reif (@pamela_rf). She makes different types of plans for different types of people, you definitely will found a plan there for your type of fitness. She has the body that every woman wants but you can't forget that she has been working out and making this for her life for 7 years now, she was not like this when she started, so we can't give up. Her plans are totally free, and you can find the exercises on youtube and do at the same time as her, and sometimes she even does live workout, which is awesome, especially when she is talking like it's nothing, and you can barely breathe. The last workout that she invented was one with slippery socks that it's so hard, OMG, but good, you should try,
Another Youtuber that I have been following for a while is Holly Dolke (@hollydolke), she made in March a 30-day quarantine challenge, that consisted of one exercise per day focusing on different areas of the body and the maxim of the time was 15 minutes. Short but effective exercises for those who don't have much time but want to move the body. In her youtube channel, you will find exercises like HIIT, abs, yoga, meditation, and much much more. Oh and a bonus for me at least is that I found recently that she lives in Lisbon and is pregnant.
Chloe Ting (@chloe_t) is another powerhouse in terms of fitness. She has been releasing youtube videos for years and already shown that they are effective. In her site, you can look for specific programs for what you desire, like lean legs, arms, tone, lose weight, etc… and all of them are free and with evidence that works.
Another girl that I need to talk about is Maddie Lymburner (@madfit.ig). Her workouts are killers and you can be sure that you will sweat with her. She also does mini but super-effective workouts that are going to make you sweat with music. One of my favorite workouts from her was one that she released last week, that is 15 minutes of dance cardio workout with songs of the '90s, basically, you will dance listening to Britney Spears, Back Street Boys and much more and with a bonus that you will exercise your body.
The last one is new for the world of fitness but if you are into fashion, I'm sure you know her, Caroline Daur (@carodaur). She started making youtube videos of fitness last year, and they are pretty good, sometimes you can see live workouts on Instagram as well. She as a week plan with workouts through all the regions of your body, with relax day and challenges, so you can challenge yourself a little bit more.
I try to do a little bit of all of them, mainly following Pamela's program but sometimes I make variations and with the good weather approaching I'm going to switch some of them with a one hour walk, being my cardio workout of the day, then I can follow some of the others workouts.
Do you have more suggestions for other workouts or programs that I should try? See there is no excuse to not workout, you can do 3 minutes workouts, 15 minutes, or a full 45 minutes program!
Oh, I forgot to mention that if you like Yoga, meditation, and Pilates like me, you should see Boho Beautiful (@bohobeautifullife), the atmosphere where she makes the exercises are beautiful, her voice is so peaceful and the exercises are pretty good. I go there especially for pilates, that is a class that I love to do.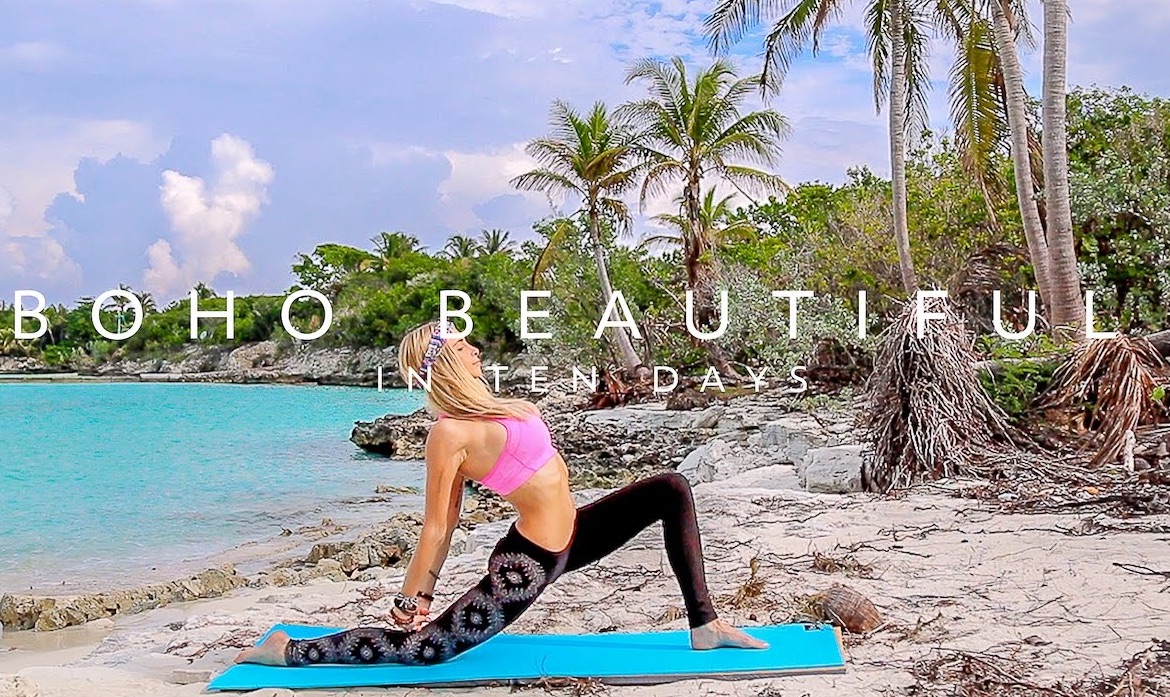 Xoxo
Instagram | Twitter | Pinterest
e-mail: beautyworkerslife@gmail.com